Our Customer Service Promise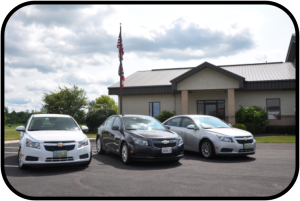 Here at A.G.T., part of our company mission statement says that we will provide "our customers with world class products and exceptional service." We offer unlimited technical support via phone, email, fax, and internet at no charge. We also provide thickness gauge software updates at no charge. Semi-annual service visits with leak tests and calibrations are managed for you, and we will contact you ahead of time to schedule an appointment so you never have to keep track of when your service is due.
A good example of this dedication to service is the addition of our newest field service technician, Jim Russell. We had our customers in mind when we hired Jim. Having an additional technician available allows for more flexibility when unexpected situations arise and an unscheduled service visit is required. It's also the reason we added another car to our fleet.
Having a third car improves our ability to coordinate simultaneous travel for several technicians, which in turn enables us to respond quickly whenever that unexpected service call is required. Making you our number one priority is what keeps us on the path to offering the outstanding customer service that our mission statement demands.
Welcome Back Daryl Ward!
We'd like to take a moment to spotlight the latest addition to the A.G.T. family. Daryl worked for us as a programmer from 2004 through 2010 and was responsible for implementing many of the AGT400 software features you enjoy every day. His current duties will continue to be programming related as we strive to create the best software possible for the AGT400 and AGT800 thickness gauges. If you happen to speak with Daryl, please give him a warm hello.
U.S.A. Proud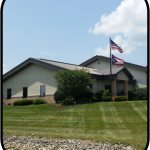 For those of you who have purchased one or more A.G.T. thickness gauges, you've probably noticed the Made In U.S.A. sticker on the inside of the gauge cabinets. Since our products are designed and manufactured right here in the heartland of America, we decided our building grounds should exhibit the same sense of patriotism. This summer, we installed a new flagpole so that we can proudly display both the U.S. and State of Ohio flags.
AGT400 Isotope versus AGT800 Laser Thickness Gauge
Which Model is Best?
Both the AGT400 Isotope and AGT800 Laser thickness gauges share many of the same features and benefits. They both provide fast and reliable thickness measurements, S.P.C. reporting and data storage. They use the latest in computer technology and are very user friendly. They both offer the ISOcheckTM function for quick and easy calibration verification checks, and they both come with the best quality, support and service in the business. Even so, there are differences in how the AGT400 and AGT800 gauges operate which can have an impact when it comes to deciding which gauge is the best fit for your application.
The AGT400 is ideal for measuring material thickness ranges of .007" up to .250" steel but is not effective on aluminum. It has a medium level of sensitivity to passline height and passline angle. It is not adversely affected by dust, scale and oil mist. It is based on proven technology that has been in use for decades. However, it is subject to state and federal licensing requirements, and the isotope sources must be leak tested once every six months when in use.
The AGT800 has been designed to measure material thicknesses ranging from .040" up to .750"; although, there are options available to measure thinner gauge material as well. It is alloy insensitive meaning that it can measure virtually any material in strip, coil or sheet form. Perhaps best of all, there are NO state or federal licensing requirements and no leak tests. The AGT800 does require a passline measurement range of ± 25mm (± 1") and an air gap of 310mm (12.20"). It is also important to maintain a stable material flow to protect the laser sensors from excessive material movement and/or buckling during processing. In addition, the AGT800 is an optical based measuring system. That means it is very important to keep the sensors clean and free of excessive dust, scale and oil mist.
Whether you choose the AGT400 or AGT800, we guarantee that you are getting the best thickness gauge available. Please feel free to contact us at (614) 873-6691 or at Sales@AdvGauging.com to request more information or a quote.